Our small studio has separate access off the reception area and provides a fantastic space for therapies, consultations or treatments.
The studio is well lit during the daytime through a large window that looks out onto Green Lane and there are great ceiling lights.
There is a laminate floor and bespoke designed feature walls, one timber clad, the other tiled. A suite of cupboards down one side of the room offers good storage facilities.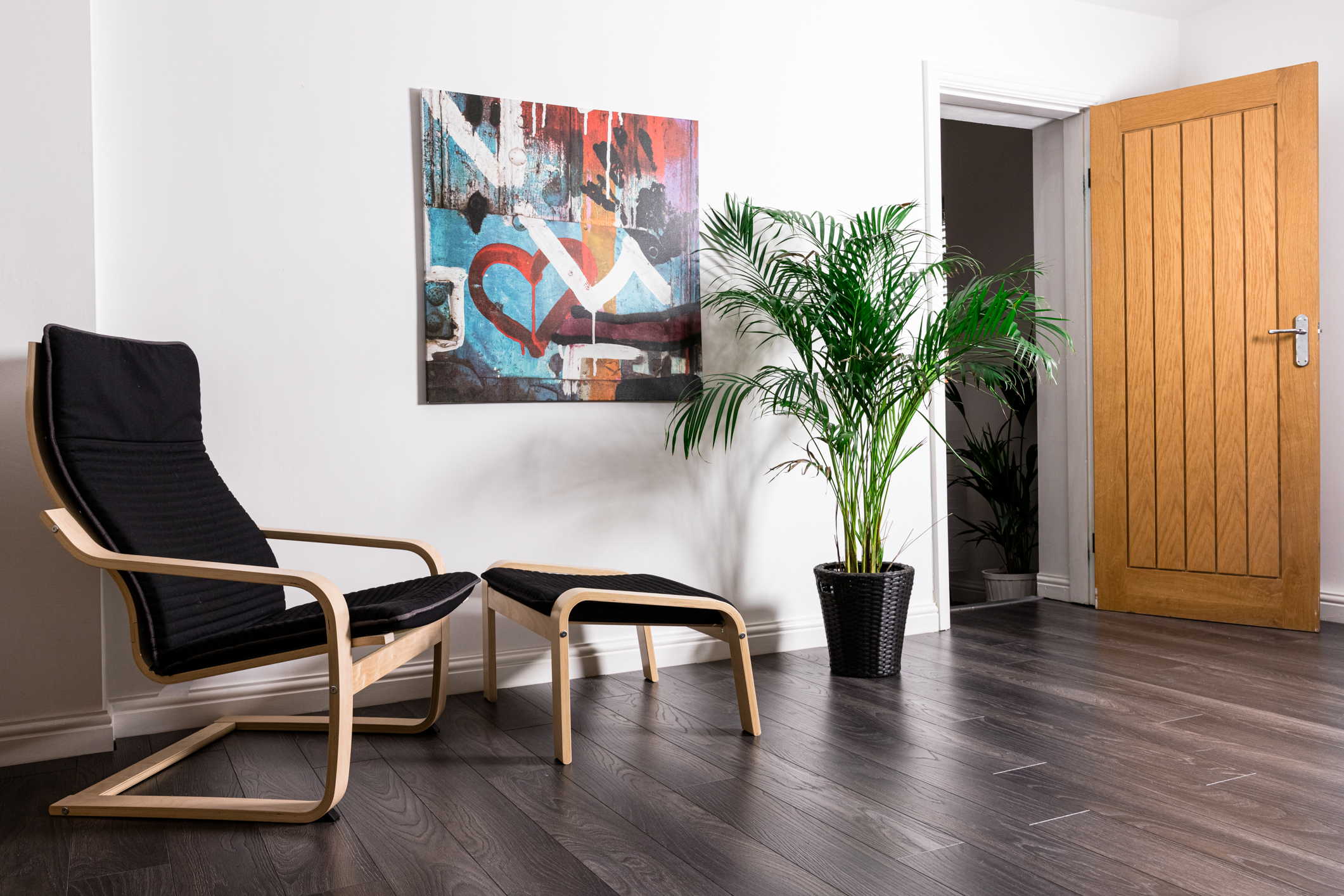 The small studio also includes access to amenities that are shared with the main studio, including a good-sized reception area with coat racks and an attractive bench.
There are also two self contained toilets and a neat kitchen containing a sink, fridge, cupboards, kettle and microwave.